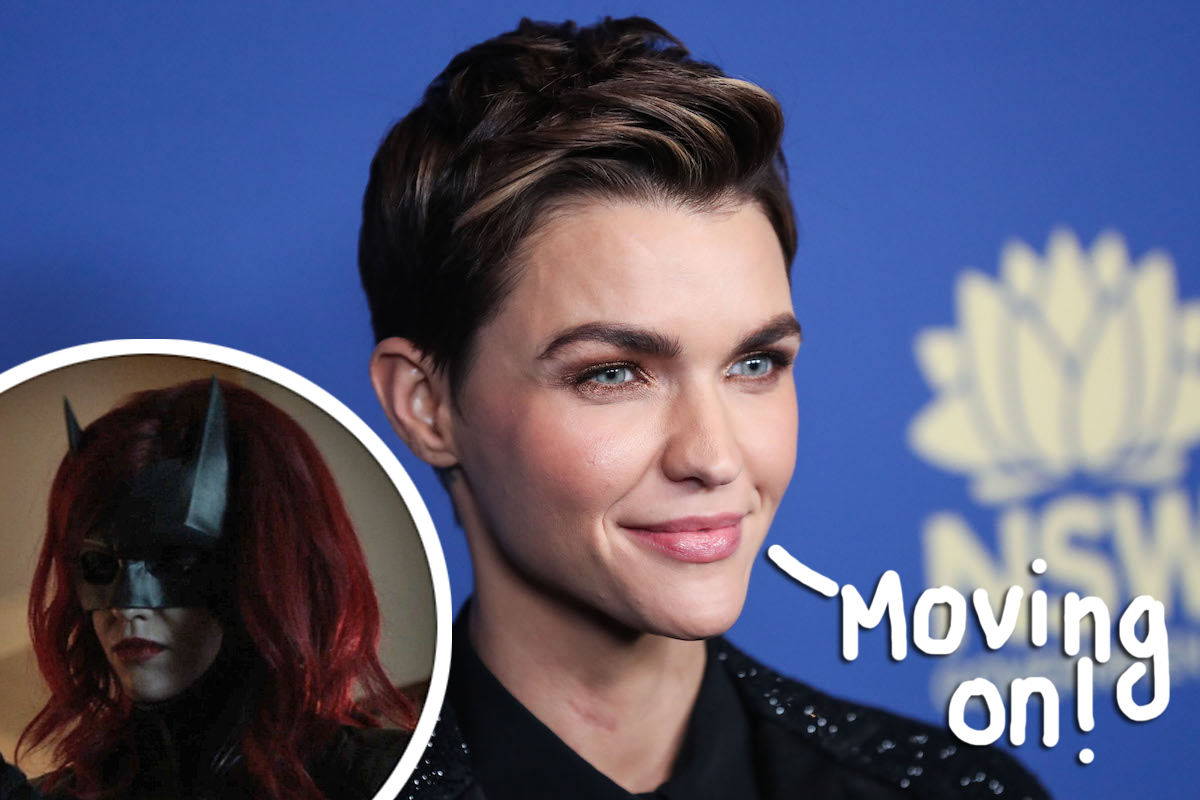 Ruby Rose is finally sharing the REAL reason she departed from her starring role in Batwoman.
When it was first announced in mid-May that the 34-year-old would not be returning for season 2 of The CW series, there was no shortage of speculation surrounding her decision-making, and now we've got it!
Related: Ruby Rose's Ex Publicly Accuses Her Of 'Continued Harassment'
After a terrifying on-set injury in 2019 while shooting The Doorman, it became "a lot more difficult" to keep up with her demanding lead role, Rose explained to EW:
"Being the lead of a superhero show is tough. Being the lead in anything is tough. But I think, in that particular instance, it was a lot more difficult because I was still recovering from my surgery. I had my surgery and then 10 days later I went to work, which maybe wasn't the best idea. Most people take about a month or three off before they return to work, so it was definitely made more difficult by that. But as far as being a lead of a show or a film — regardless if it's action or if it's emotional — in whichever ways it's taxing."
Ultimately, she had to make the decision to step away from the show because of this, despite how "proud" of the experience she is:
"The challenge is sort of outweighed. The accomplishment and the trust that people put in you to do that role and then there's also the vibrancy of being able to come on set and set the mood and the tone and the trust being put into it is something that's been such an honor. And I love my experience in . I'm so grateful that we got to achieve everything that we did and I'm proud of everyone that worked on it. I'm proud of myself for working under sort of interesting circumstances, you know, with the recovery and all. I would definitely do again. I just think that it was also time for me to take a break to fully heal and then return."
However, there's more to the story! The coronavirus pandemic coupled with time alone in quarantine really solidified her decision to make her exit:
"It wasn't so much , especially because after we wrapped up we didn't get to finish the real finale because of COVID. You know, you have time in quarantine and sort of isolation to just think about a lot of different things and what you want to achieve in life and what you want to do. I think for both , it was a great opportunity to have a dialogue about a lot of things. I respect them so much and they've been so respectful to me."
Though she is no longer involved in the series, her pride for what was accomplished — namely being able to portray the first LGBTQ Batwoman — has not diminished:
"I think it was actually a beautiful way to do something, especially since that was the first time it's ever been done — the first time Batwoman has ever been played in live-action and that she was LGBTQ. I'm very honored to have been able to play her."
Ruby also showed support for Javicia Leslie, who will be taking over the legendary hero next, via a new character Ryan Wilder:
"I think she definitely knows what she's doing and she seems fantastic. I think that honestly, I was so proud and so happy when I was told who would be replacing me. I'm just really stoked and I'm definitely going to watch the next season as well and see how it all comes together."
We wonder what Ruby will do next… What do U think, Perezcious TV addicts?? Hit us with your guesses (below) in the comments!
Related Posts
Aug 12, 2020 14:21pm PDT