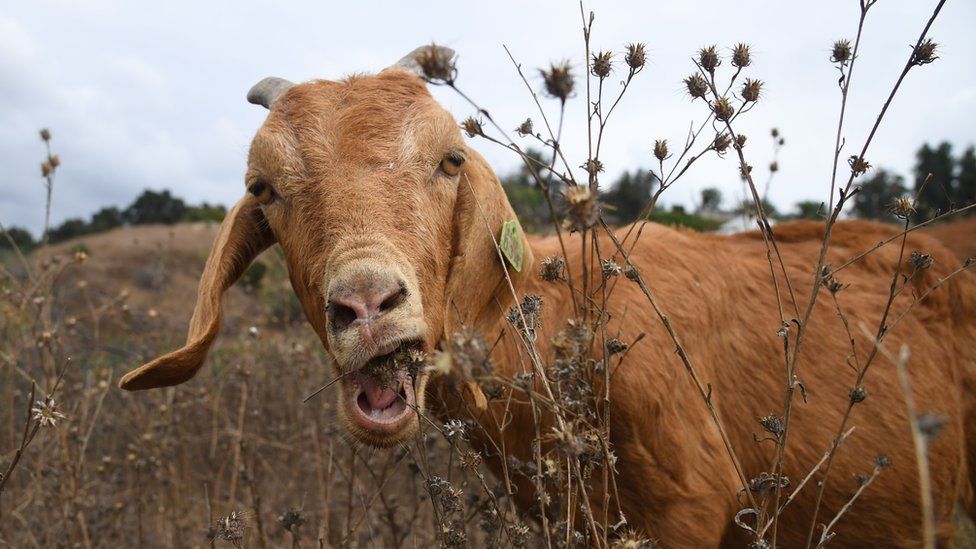 "During the CA wild fires, a herd of 500 goats helped save the Ronald Reagan Presidential Library." 
In May, the Ronald Reagan Library decided to use the goats to clear scrub surrounding the complex. They did this as a preventative measure because the scrub could feed a fire.
All of the brush that The goats ate created a fire break.  This slowed the flames and gave firefighters extra time to react.
The Presidential Ronald Reagan Library was threatened by the Easy Fire. This fire was the latest in a wide range of fires causing power cuts and evacuations across California.
The goat contractors included Selena Goatmez, Vincent van Goat and Goatzart. The hard work they put in helped save exhibits. These exhibits include an Air Force One jet and a piece of the Berlin Wall.
A spokeswoman said that the firefighters told her that the goats made the job easier. The clearing in the brush that the goats created gave them some extra time.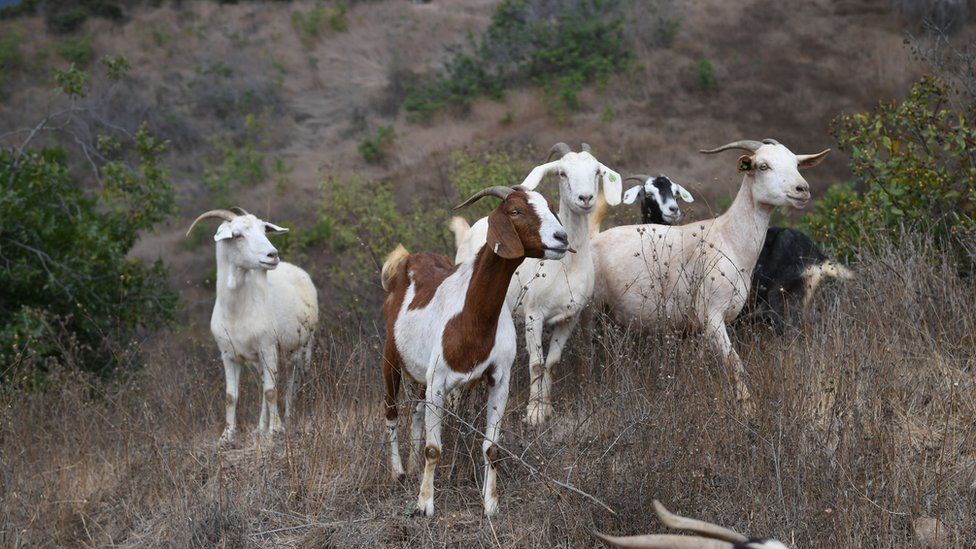 The goats were hired from a local company that is called 805 Goats.  They were hired to clear around 13 acres of land.
The company was started last November by Scott Morris. Morris charges around $1,000 per acre of land for the services.
Mr Morris says he will need to double his herd to meet the demand of the California wildfires.
 The Getty Museum in California was also protected by scrub-clearing work carried out by staff this week.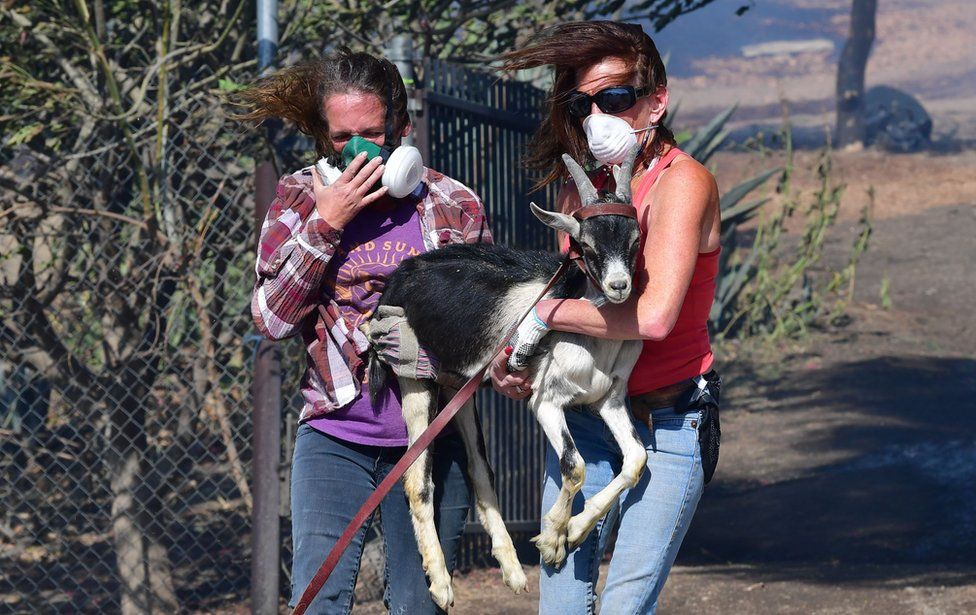 What happens to animals that are caught in the path of fires?
Ranchers and volunteers have been working hard to evacuate farm animals. They are carrying them away on trailers and dropping them somewhere safe. They work hard and then come back to rescue more animals caught in the path of the fires.
Sometimes the flames move too quickly for trailer rescues. In this case, the animals are let loose with the hope they can escape on their own and be recovered later. With the time constraints this is the last resort method in those situations.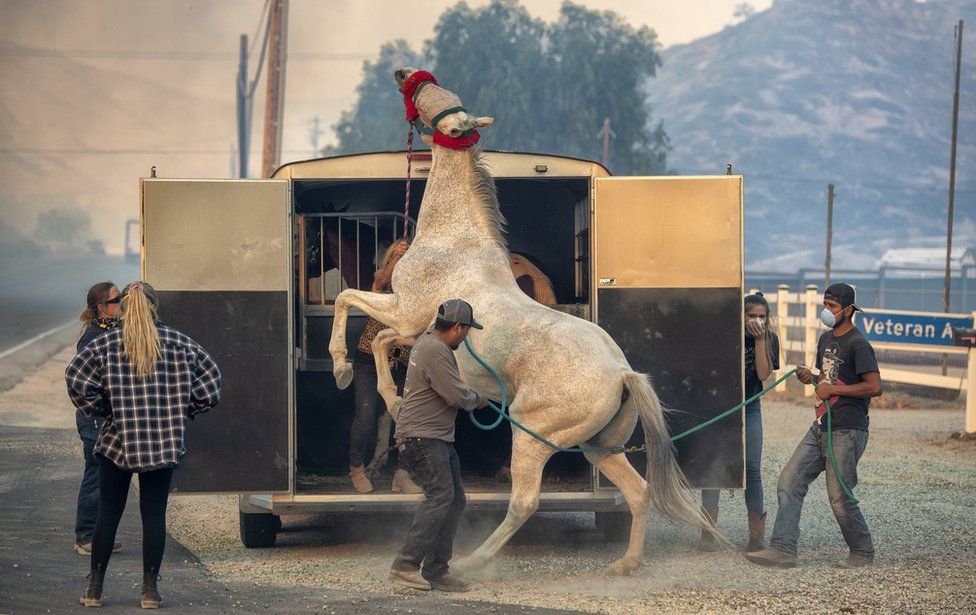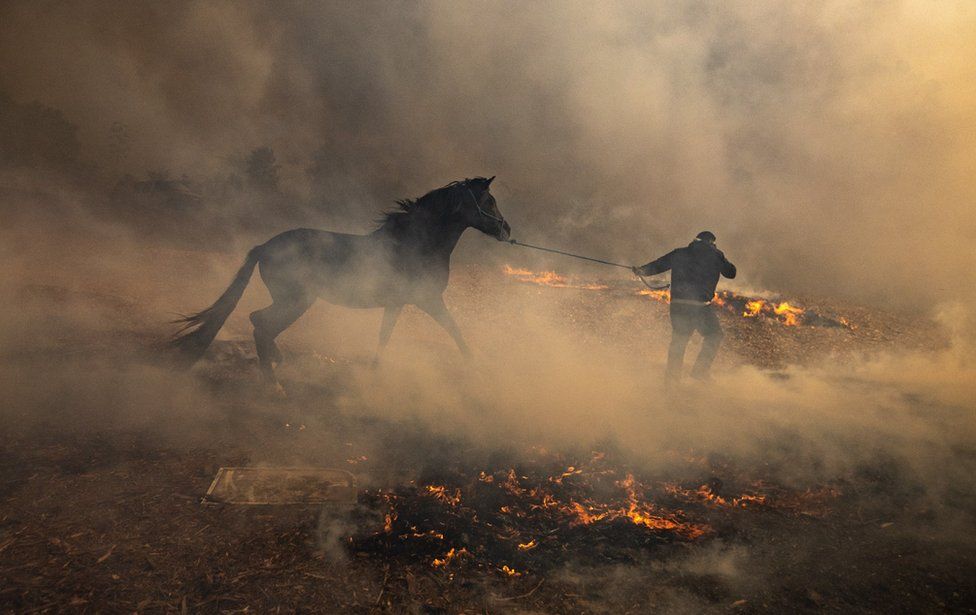 Many people have been displaced from their homes. This also includes animals and many animals have been killed or lost.
The Pet Rescue and Reunification Facebook group, which is dedicated to reuniting pets with owners, is flooded with pictures of missing animals from the fires.
Shelters that are under the threat of fires also have had to evacuate animals.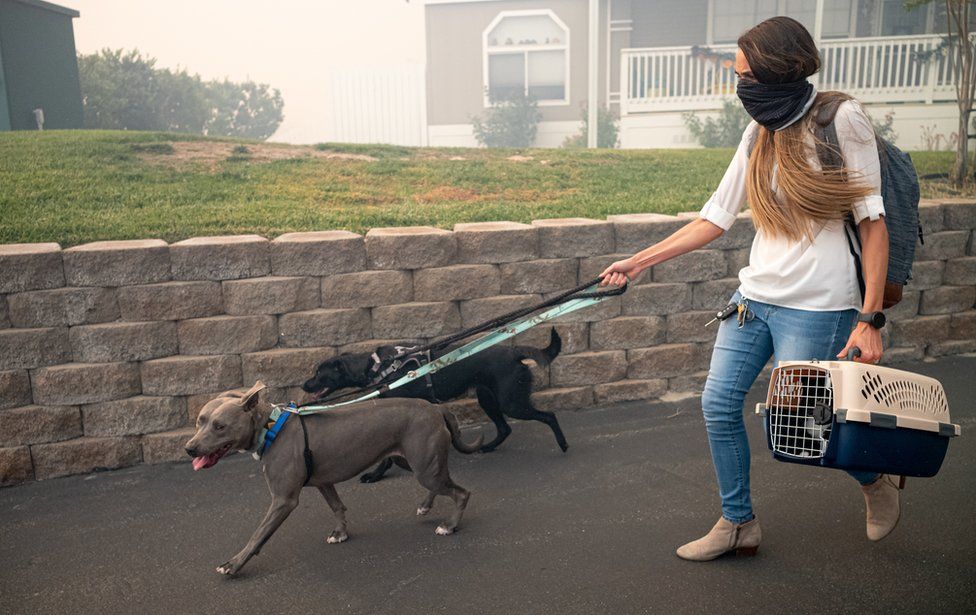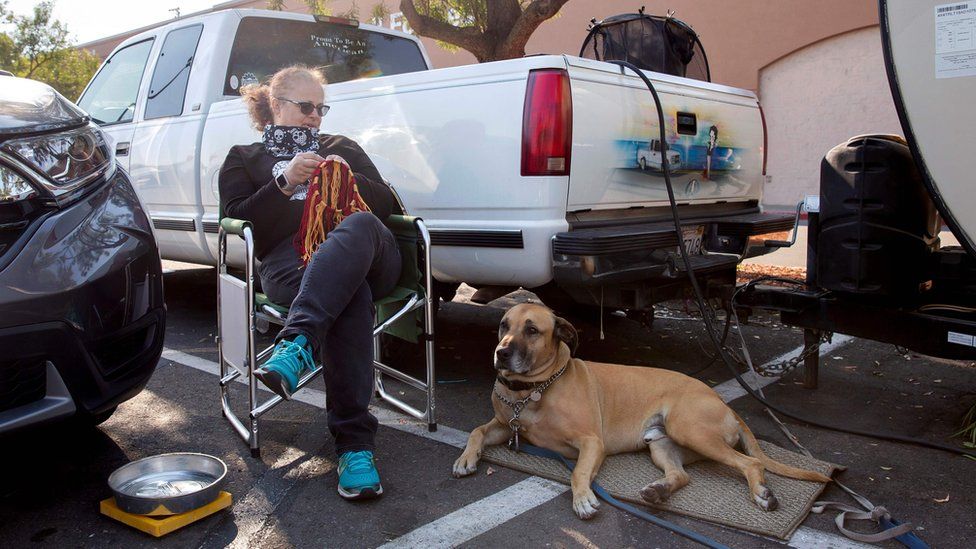 Out of the ten active wildfires raging in California, the Kincade Fire is the largest. It is in the north of the state. It has burned more than 76,000 acres so far.
A state-wide emergency has been declared by the Governor.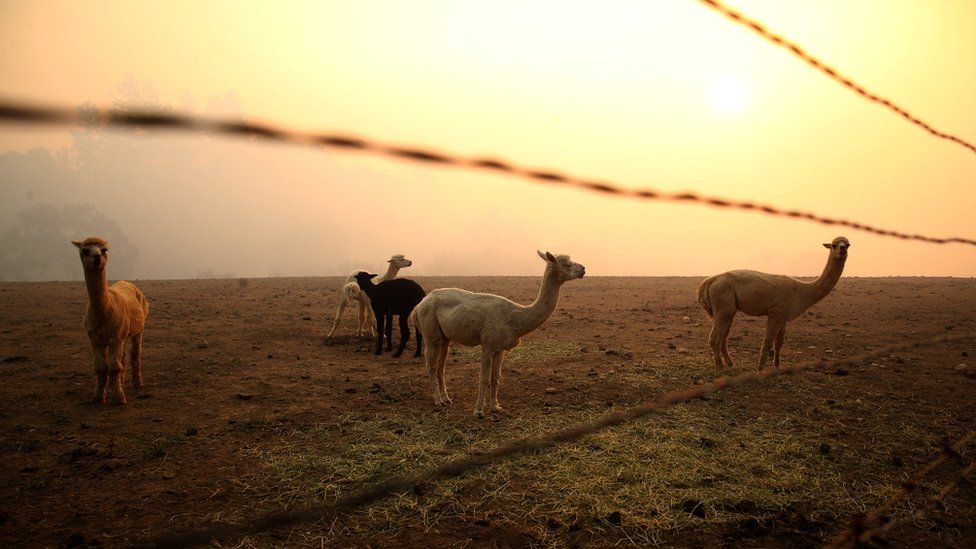 You may also be interest in this sticky tape that was inspired by spiders.
Original Credits for the story: https://www.bbc.com/news/world-us-canada-50248549?intlink_from_url=https://www.bbc.com/news/topics/clm1wxp533pt/animals&link_location=live-reporting-story